Unlocking Human Potential: The Power of Applied Behavior Analysis
Unlocking Human Potential: The Power of Applied Behavior Analysis
Have you ever wondered what drives our behaviors and influences the choices we make? Humans are complex creatures, shaped by a combination of genetic factors and environmental experiences. Understanding and harnessing this intricate interplay can unlock tremendous potential for personal and societal growth. One field that contributes significantly to this understanding is Applied Behavior Analysis (ABA) – a powerful therapeutic approach that delves deep into behavior patterns, identifies their origins, and implements strategies for positive change.
ABA therapy, often used in the treatment of individuals with autism spectrum disorder (ASD), focuses on applying behavioral principles to systematically analyze and modify behavior. Its techniques can also be effectively employed to address a wide range of behavioral challenges, from enhancing academic performance to reducing problematic behaviors. By adopting a scientific approach, ABA enables professionals to assess, understand, and encourage behaviors that are adaptive and beneficial while simultaneously reducing behaviors that impede progress.
The application of ABA involves careful observation and analysis of behavior patterns, followed by the development and implementation of evidence-based interventions. This process places emphasis on identifying what motivates individuals, as well as the environmental factors that influence their behavior. With this understanding in hand, skilled practitioners can create tailored intervention plans designed to increase desired behaviors and decrease undesirable ones.
By integrating principles like reinforcement, prompting, and shaping, ABA therapists aim to steadily build new skills and foster positive behavior change. The therapy often involves breaking down complex tasks into smaller, manageable steps, allowing individuals to experience success at each stage. Over time, this systematic approach builds a foundation for sustained growth and progress, transforming the lives of individuals and those around them.
ABA therapy for self-awareness
As we delve deeper into the power of Applied Behavior Analysis, we will explore the various techniques, strategies, and success stories that highlight its efficacy in unlocking human potential. By harnessing the principles of ABA, individuals can overcome challenges, develop essential life skills, and ultimately lead more fulfilling lives. Join us on this journey as we uncover the transformative potential of ABA therapy, and gain insights into the remarkable possibilities it holds for individuals across the globe.
The Fundamentals of ABA Therapy
Applied Behavior Analysis (ABA) therapy, also known as Applied Behavior Analysis, is a scientific discipline that aims to improve behavior by systematically analyzing the functional relationship between behavior and its surrounding environment. ABA therapy focuses on understanding how behavior is influenced by the environment and how specific interventions can be implemented to bring about positive changes.
Accounting for the uniqueness of each individual, ABA therapy employs evidence-based strategies to obtain meaningful outcomes in various areas of human functioning. These strategies involve careful observation and data analysis to identify behavioral patterns and their underlying causes. By examining antecedents (events or stimuli preceding a behavior) and consequences (events or stimuli following a behavior), ABA practitioners can pinpoint factors contributing to specific behaviors and develop effective intervention plans tailored to individuals' needs.
ABA therapists utilize a range of techniques to encourage desired behaviors and reduce undesired ones. These techniques include positive reinforcement, in which individuals receive rewards or privileges for exhibiting desired behaviors, and negative reinforcement, in which aversive stimuli are removed or avoided after the display of certain behaviors. Conversely, ABA also focuses on reducing maladaptive behaviors by implementing strategies such as extinction, which involves withholding reinforcement for undesired behaviors to minimize their occurrence.
With its systematic and data-driven approach, ABA therapy has garnered significant recognition as an evidence-based practice for individuals with autism spectrum disorder (ASD). However, its principles and methodologies extend beyond the realm of ASD and have proven effective in enhancing various areas of human potential.
By understanding the fundamentals of ABA therapy, we can appreciate the power it holds in unlocking human potential. Through its comprehensive analysis of behavior-environment relationships and targeted interventions, ABA therapy provides individuals with the tools to thrive and reach their maximum potential, fostering independence, communication skills, social interactions, and overall quality of life.
The Benefits of Applied Behavior Analysis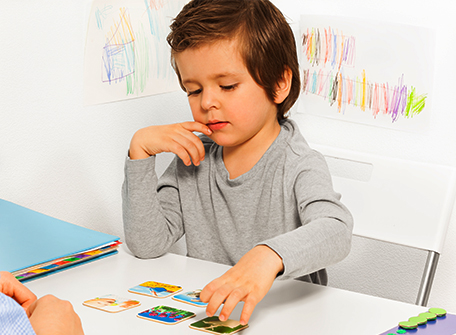 Applied Behavior Analysis (ABA) therapy is a powerful tool that opens up new opportunities for individuals to reach their full potential. With its evidence-based approach, ABA therapy has proven to be highly effective in supporting individuals with various behavioral challenges. By utilizing a systematic and individualized approach, ABA therapy empowers individuals to develop new skills, enhance their independence, and improve their overall quality of life.
One key benefit of ABA therapy is its focus on teaching functional skills. Through careful observation and analysis, behavior analysts identify specific behaviors that need to be targeted for improvement. By breaking down complex skills into smaller, more manageable steps, ABA therapy helps individuals acquire crucial skills in various domains such as communication, social interaction, self-care, and academics. This process allows individuals to build a solid foundation and gradually progress towards more advanced abilities, fostering a sense of achievement and confidence.
Another remarkable benefit of ABA therapy lies in its ability to address challenging behaviors effectively. Whether it's tantrums, self-injurious behaviors, or social aggression, ABA therapy seeks to understand the function behind these behaviors and develop strategies to decrease them. By utilizing positive reinforcement and carefully designing interventions, behavior analysts can help individuals replace challenging behaviors with more adaptive alternatives. This not only improves the individual's overall behavior but also equips them with coping strategies to navigate challenging situations in everyday life.
Furthermore, ABA therapy promotes generalization, allowing skills to be applied in different environments and situations. By systematically introducing skills in various contexts, individuals can generalize what they have learned to different settings, such as home, school, or the community. This ensures that the skills acquired during therapy have real-life applications, enhancing the individual's independence and functional abilities.
In conclusion, Applied Behavior Analysis therapy holds immense benefits for individuals of all ages and abilities. By providing a structured and evidence-based approach, ABA therapy helps individuals develop new skills, address challenging behaviors, and promote generalization. Through its person-centered and goal-oriented nature, ABA therapy paves the way for unlocking human potential and creating a brighter future for individuals and their families.
Applying ABA in Real Life Situations
ABA therapy, also known as Applied Behavior Analysis, is a powerful tool that can be applied to various real-life scenarios to unlock human potential and promote positive changes. It is a systematic approach that focuses on understanding behavior and using evidence-based techniques to modify behavior effectively.
In educational settings, ABA therapy has shown great success in helping individuals with learning disabilities or developmental delays. By breaking down complex skills into smaller, more manageable steps, ABA therapists can teach new behaviors systematically. This approach enables individuals to acquire crucial skills such as communication, social interaction, and academic abilities. Through positive reinforcement and repetitive practice, individuals can develop functional skills that enhance their overall quality of life.
ABA therapy is also utilized extensively in improving social skills in children with autism spectrum disorder (ASD). Understanding social cues, initiating and maintaining conversations, and participating in social activities are areas where individuals with ASD often face challenges. ABA therapy can help break down social interactions into simpler steps and encourage the development of crucial social skills. This approach assists individuals with ASD in building relationships, improving their social confidence, and fostering meaningful connections with others.
Furthermore, ABA therapy has proven to be effective in managing challenging behaviors in various contexts. Whether it be in the home, school, or community settings, ABA therapists focus on identifying the underlying factors that trigger or maintain problem behaviors. By analyzing the function of these behaviors, therapists can develop strategies to reduce unwanted behaviors and replace them with more adaptive alternatives. Through consistent implementation of ABA techniques, individuals can learn self-regulation skills, improve their decision-making abilities, and experience more success in their daily lives.
In conclusion, ABA therapy, or Applied Behavior Analysis, is a valuable approach that can be applied to real-life situations to unlock human potential and promote positive changes. Whether it be in educational settings, social skill development, or managing challenging behavior, ABA therapy offers evidence-based techniques that empower individuals to acquire essential skills and lead fulfilling lives.
Unlocking Human Potential: The Power of Applied Behavior AnalysisHave you ever wondered what drives our behaviors and influences the choices we make? Humans are complex creatures, shaped by a combination of genetic factors and environmental experiences. Understanding and harnessing this intricate interplay can unlock tremendous potential for personal and societal growth. One field that contributes…